Welcome to EPCM Experts, a pioneer organization in Integrated Project Management, Engineering and Construction Services. We are proud of helping our customers to reduce their project complexities and as a result achieve reduced execution time and capital cost (CAPEX). We are glad with our customers who allow us grow our family, now more than 200 professionals creating value to our customers. Recently we expanded our services to NorthAmerica with an office in Massachusetts (USA).
Let's build a sustainable future together !!
Víctor Anyosa, PMP
CEO
EPCM Experts SAC
We are an specialized company in Engineering, Construction and Project Management.
Our vision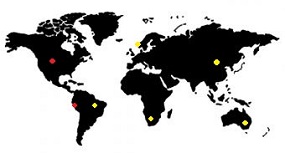 Being a leading organization in Engineering, Construction and Project Management with a global presence in 5 continents (2030).
Our Mission
We make the difference in the projects, providing innovating and cost-effective solutions following a sustainable development approach. We have a talented staff of professionals who are flexible enough to accomplish the needs of our clients so we can build a sustainable future together.
Our Values
1. Professionalism (Responsibility, Respect, Honesty and Justice)
2. Loyalty and commitment.
3. Standardized processes.
4. Flexibility towards the Client needs.
5. Innovation with controlled risk.
6. Growth of our team.
What sets us apart
Pasion for Security, Occupational Health, Environment and Community Relations (with special focus on Sustainable Development)
Our processes are highly oriented in the use of local regulations and world class best practices in Project Management (PMI), Construction Management (Lean Construction), and Quality Management.
Broad and strong perspectives about the functioning of mining, energy and oil processes.
We share an integrated quality vision throughout our processes and their context. 
Project Managers with PMP certification and extensive experience in mega projects.
Integrated services to fully manage and execute medium and large projects (EPC and EPCM Services).
We have a Knowledge Management Database that allow us to be more effective performing projects.